Jayne Spencer, International Award Winning Artist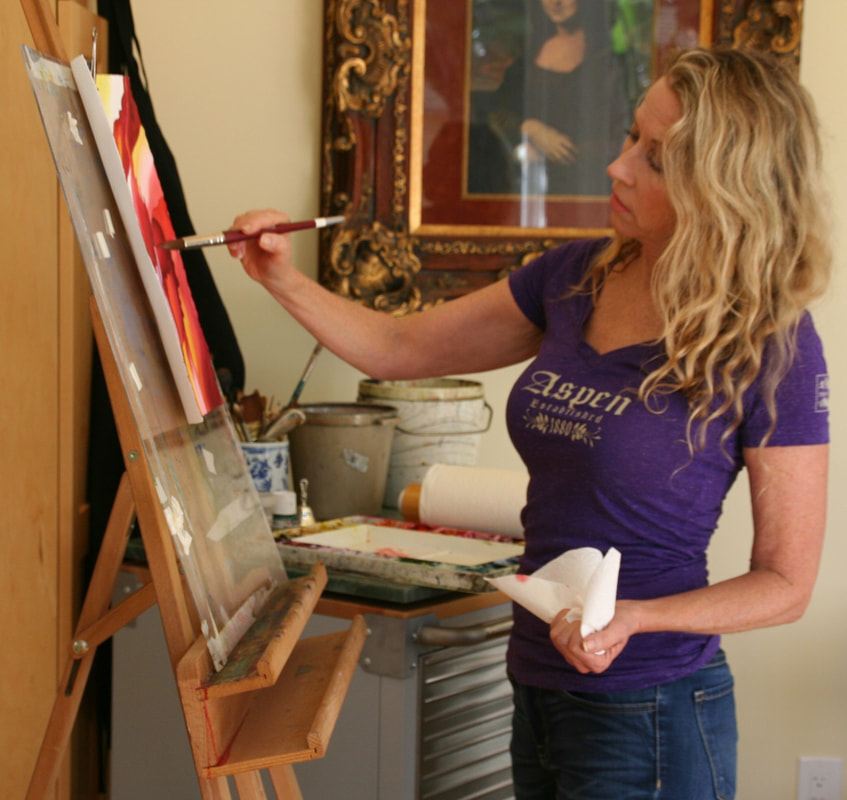 A San Diego native and graduate of San Diego State University, Jayne Spencer has been painting for more than 30 years and exhibiting throughout Southern California. Her father's paintings and her graphic design degree strongly influence her work, which focuses on bold lines, shapes, and color. Jayne has studied with notable national artists, including Don Andrews, Timothy Clark, Ted Nuttall Tom Fong, Jeannie McGuire, and Arne Westerman, among others.

Well-known for her representational works, and more recently for her abstracts and portraits, Jayne ran her own gallery in Encinitas, and has exhibited in the Coal Gallery, San Dieguito Off Track Gallery, and Del Mar Art Center, as well as with the San Diego Watercolor Society, where she's a member. She's won several awards, including Best in Show for Cowboy at the San Dieguito Off Track Gallery and the Logan Award and Golden Award for Maasai Boy at the San Diego Watercolor Society's 34th International Show.

Since 2008, Jayne has taught watercolor painting at a local community college — helping more than 1,000 students on their creative journeys.
Jayne has combined her passion for art and her skills in teaching to develop a uniquely blended style in the classroom. Her methods enable students at all levels to better grasp the concepts of watercolor, while also feeling at ease in the learning and creative process. One of her greatest joys is helping her students embark on their creative journeys.
Jayne built her own garden cottage studio in beautiful Encinitas, CA, where she offers beginner, intermediate and advanced watercolor classes in a supportive, small class environment. She also offers weekend workshops for skill development, and launched her new beginner watercolor classes online.

Each year, Jayne donates an original watercolor or free watercolor class package to one or two of her favorite charities for auction. She has donated to the Challenged Athletes Foundation, Encinitas YMCA, San Diego Surfrider Foundation, Rancho Santa Fe Rotary Club and Club St. James Academy in Solana Beach.